What is FUNDACJA AUTOKREACJA?
The Autokreacja Foundation aims at fostering the attitude of active participation in the civil society. They contribute to the cultural development of Poland, underlining social issues of marginalized groups such as youth from underprivileged regions, immigrants and refugees. They have experience in projects focused on media. In the project "Media guide: guiding media literacy," the foundation organized a network of consultants and representatives coming from several European countries in order to share knowledge and good practices for the promotion of media literacy. It organises professional courses for immigrants in order to foster their integration. They prepare meetings, workshops and forums (around 250 participants) in cooperation with chambers of commerce (i.e. the British Polish Chamber of Commerce), creating a unique trisector platform of dialogue and knowledge transfer among local authorities, Polish enterprises and civil society.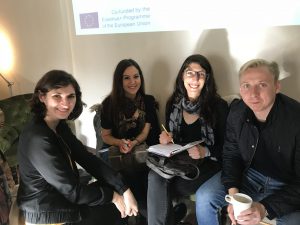 Given its experience with event organisations, the Autokreacja Foundation will focus in cooperation with other partners on the practical organisation of the project events that imply a great number of participants and a big impact. It will organise and host the second international project event, focusing on media strategies and rhetoric in relation to Euroscepticism. It will be specifically in charge of inviting experts and journalists who will give deep insights on the subject, settle the locations in Warsaw and prepare the materials (articles, documents, Power Point slides, etc.) in order to guarantee an effective knowledge transfer involving the participants and a relevant impact in the local society. Moreover, Autokreacja Foundation will involve participants in the different project events and activities, thanks to its network and its important role inside the Polish community.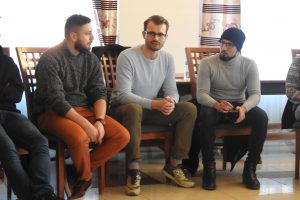 Local working groups are organised between tha partners meeting to disscuss the project issue and debate about the latest news related to Euroscepticism
More information